Graduates of SCIT, Class of 2012
Valeria Levchenkova, Class of 2009
Elena Polyntseva, Class of 2009
Olga Gilyazetdinova, Class of 2009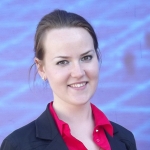 Just six years ago, I still had no real idea what I wanted to become. Five years ago, the words United Nations were exclusively restricted to my news feed. Ad then three years ago, thanks to SCIT, I first came into contact with the UN, and a year later, I became a part time employee. I could never have imagined it happening! But it was SCIT that showed me the type of work that I would enjoy and which would bring me true satisfaction. I'll never forget that.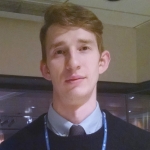 SCIT helped me to develop a proper understanding of this profession: to have a critical appreciation of oneself, and to understand that there's no such thing as an "OK" translation - every new job requires you to give it your all, or you'll forever remain just average. SCIT opened doors for me which were previously not only unopenable, but which simply didn't exist.

I now know that with the training that SCIT gives, and with confidence in one's abilities, nothing is impossible.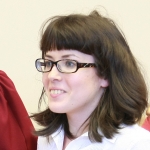 SCIT is a springboard, opening up opportunities, and setting you off on your journey. But of course it's up to you quite how far you go, how high you jump.
It's thanks to SCIT that I now work at the UN.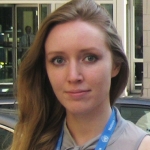 SCIT provides a well-designed learning environment, filled with rich and diverse opportunities.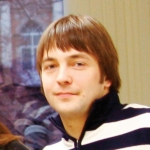 SCIT is a springboard which launches you into a new life. If you really want it, you will jump as high as you need to.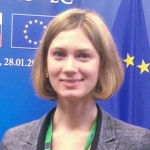 SCIT gave me the wings to fly on a completely different level as an interpreter, and also to see the wider world.
St Petersburg School of Interpretation and Translation opened up a window of fantastic opportunities for me. It showed me the new world where all the ambitious dreams about the career of an interpreter can come true. I couldn't even imagine that some day I would be able to go to the UN Headquarters in New York City. Thanks to the School I could realize all my audacious ideas; I was invited for an internship in the UN Secretariat and later on passed an exam for the UN freelance interpreters. So now I have the possibility to go there to work on a regular basis. Right now I'm working for the UN, I enjoy what I'm doing and for all that I've got now I'd like to thank our St Petersburg School of Interpretation and Translation.
I'd always found the prospect of work in an international organisation fascinating, but I'd never imagined that I would see the workings of this world from within, especially not at the very beginning of my translation career. If it weren't for SCIT, it's highly unlikely that I'd have even known how mere mortals could take the UN exams – and of course, I wouldn't have taken the chance myself, for fear of failure. But I'm now into my fourth year of working in the UN's Russian translation service, and I remain grateful to the series of events that led me to SCIT; and also to my teachers, and colleagues at the UN, who helped me along the way from studying, to an internship, and then to full time work at the UN.

One of the most valuable elements of education at SCIT is its unique system of peer assessment. Every day, striving for objectivity, we would critique each other's work, pointing out the shortcomings, and equally the successes, looking at things from the points of view of both the translator and the purchaser of translation services. This really helped me to see myself from another angle, to see my (and others') mistakes, and to feel the nuances of the source material. Through this system we truly took the best from each other's learnings.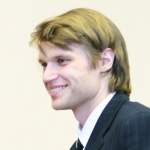 State of the art, exciting, and intense education programme simply delivered.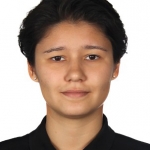 I think studying at SCIT is the best investment I've ever made in my future. It's not long since I graduated from university, but nevertheless I still feel extremely confident in my professional abilities, and I know that there is a whole world of opportunities open to me in translation and interpreting. After graduating from SCIT, interpreting is a joy, and is with you for ever.
I got an internship at the UN headquarters in New York, now I work in the Ministry of Foreign Affairs of Russia. All this thanks to the School. It gave me a start in life, and I'm thankful for that. Studying there expanded my interpreting horizons and improved my interpreting skills. This experience was not a step forward, rather it was a leap forward on the road to success.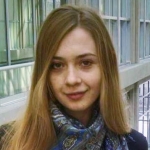 It's probably not an exaggeration to say that SCIT enabled me to broaden my horizons, opening up before me a new world of travels – to different countries, and meetings with fascinating people, who are professionals in their spheres. Two years ago I could never have imagined that I'd spend six months in Canada, translating aviation documentation. But now, thanks to SCIT, I'm busy doing work I love, surrounded by like-minded people.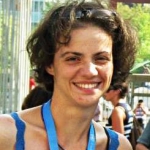 SCIT is my second alma mater, and the one which opened the doors to the UN for me, something about which most translators can only dream. I am also grateful to the school for teaching me an intelligent approach to interpreting, helping me to overcome typical 'schoolgirl' errors which many interpreters suffer from. This includes teaching students to simplify things which do not need to be complicated, following a simple universal principle: keep it short and simple. This is especially useful for people who work with Russian texts and speakers.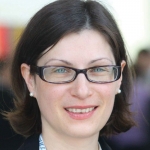 SCIT opened up an entirely new world for me: a world of professional translation, of international organisations and events, and of friendships with great people - my teachers and my class mates.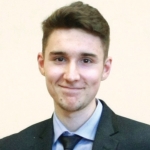 I think a quote from William Butler Yeats is the best way to describe studying at SCIT: "Education is not the filling of a pail, but the lighting of a fire."
Thanks to the St. Petersburg School of Conference Interpreting and Translation I obtained the knowledge and skills necessary to become a successful interpreter/translator. Moreover, I was privileged to have an opportunity to apply them in a prestigious venue – the United Nations. Upon completing the course I had been offered internship in the Russian Verbatim Reporting Service of the United Nations. During the internship I translated verbatim reports of General Assembly and Security Council meetings. In May 2010 I passed UN Competitive Examination for Russian-language Translators for prospective employment. Without the training I got at the School this would never have happened. Currently, while waiting for a job offer, I work as a freelance interpreter/translator. Already in the first several months after graduation I interpreted at the meetings organized by the Central Bank of Russia, the Ministry Of Finance, UNESCO to mention just a few.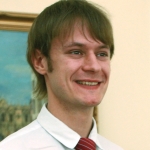 It's thanks to SCIT that I have been able to fully exploit my own potential, by learning completely new skills, and gaining amazing experiences.

I'd like to say thank you to the teachers at SCIT, to the practicing professionals in translation and interpreting, to the school's partners in the European Commission, the UN, and to all the freelance professionals who are involved in SCIT!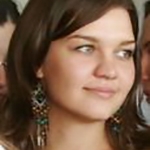 SCIT became my springboard into a new future. I simply can't imagine achieving what I have were it not for SCIT. It all happened very quickly really, an internship at the UN, followed by exams for the European Commission in Brussels, a temporary UN contract in Geneva, studying at ETI on an academic exchange, working at sittings of the General Assembly in the UN headquarters in New York, followed by an invitation to work at the UN... I recall having to think long and hard about whether to take the SCIT entrance exams or not, after all, it's expensive to study there. But with the benefit of hindsight, I can see how good a decision it was. There's also the fact that SCIT provides you with an excellent social circle, an elite 'club of professionals' which has both helped me improve as a professional, and also provided me with some great friends.
When we condsidered entering St Petersburg School of Interpretation and Translation we couldn't even imagine how interesting and enriching our course would be. Not only have we improved our interpretation and translation skills, but also widened our horizons on the whole range of subjects. We met many fascinating people, who were ready to share with us their experience and knowledge, who inspired us and helped us to believe in ourselves. While studying in the School we realized that being a professional interpreter and translator implies constant relentless work. Upon completing the course one of us was invited for an internship in the UN Headquarters in New-York and later on passed an exam for the UN freelance interpreters. Now we work in the Ministry of Foreign Affairs of Russia. It's hard to imagine how we could achieve all this without the School.